Back to Events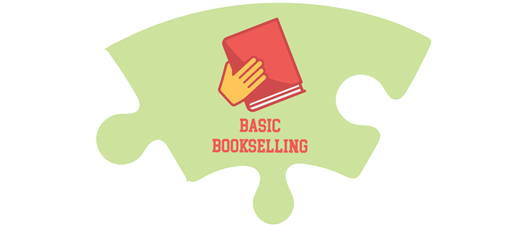 Fall 2022 Basic Bookselling Course - Registration Opens 08/15 @ 1 pm ET
The course & waitlist are currently full.
Monday, September 12, 2022
Event Details
The Fall 2022 course in Basic Bookselling starts on Monday, September 12 at 7 pm ET/6 pm CT/4 pm PT. The course will run for 10 weeks. Registration opens August 15th at 1 pm ET. The course is currently full, as is the waitlist.

PLEASE NOTE: Before you register you must join PBS as a member. Membership is free, and joining ensures you receive our newsletter with important updates and deadlines about the school and our courses
Registration is $125. Students whose stores are current members of NAIBA, MPIBA, and CALIBA are eligible for discounts (please contact your association headquarters for the discount code).
Registration is limited to 50 students, with no more than two employees from each store. 10 spots are reserved for students who fall under our Diversity/Equity/Inclusion policy, so there are required questions about diversity status.
Students may elect to take the course to earn certification from the Professional Booksellers School, or they may elect to audit the course. All students who attend the required number of classes and who satisfactorily complete all homework will be certified.

How the Course Works
The course meets online via Zoom. The classes are live, and participation is required. Students will be assigned weekly homework, and create a final project they'll present live in small groups.
Each class covers a different topic and can include guest speakers from the industry. Classes also include some small groups and other interactive elements.
Homework is uploaded into assigned Google Drive folders, and students and teachers will communicate in a Discord server. Discord is free to join, and an invitation will be emailed to students after registrations. Students also receive a twice-weekly newsletters with information about the class.
For More Information: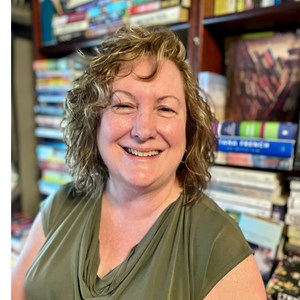 Eileen Dengler
Professional Booksellers School
This course is designed for people with less than a year's bookselling experience, and for new bookstore owners. They'll learn about the book industry and how bookstores operate, as well as specific skills like handselling, customer engagement, writing shelf talkers, and creating displays that sell books. Our ideal student wants to learn about building a career in bookselling. The course is only for people who work in bookstores, whether brick-and-mortar, mobile, or pop-up.