We're Here to Create Careers in Bookselling
The Professional Booksellers School was established to change bookselling. We are offering both basic/introductory and sustained high-level professional development for bookstore staff – a first in the industry.
Our courses are designed and taught by experienced and successful owners, managers, buyers, and event staffers to help booksellers master job-specific skills and knowledge. Our instructors and students come from all across the U.S., and the school is supported by NAIBA, NEIBA, MIBA, GLIBA, MPIBA, and CALIBA. All of the Regional Trade Associations offer discounts or tuition rebates to students.
Our Certification Badge is evidence of dedicated, advanced learning; those who earn them are prepared to make their stores more profitable and to create careers for themselves in the industry.
All of our students agree that what they learn through us is everything they wish they had known years ago. PBS is the place to come to avoid having to learn the hard way!
We currently offer live courses in: Basic Bookselling, Inventory Management, Event Management, Store & Operations Management, and Bookstore Finances. Independent Study options are coming in 2024, along with our new Bookstore Year One program to match new stores with mentors to explore a vital topic each month.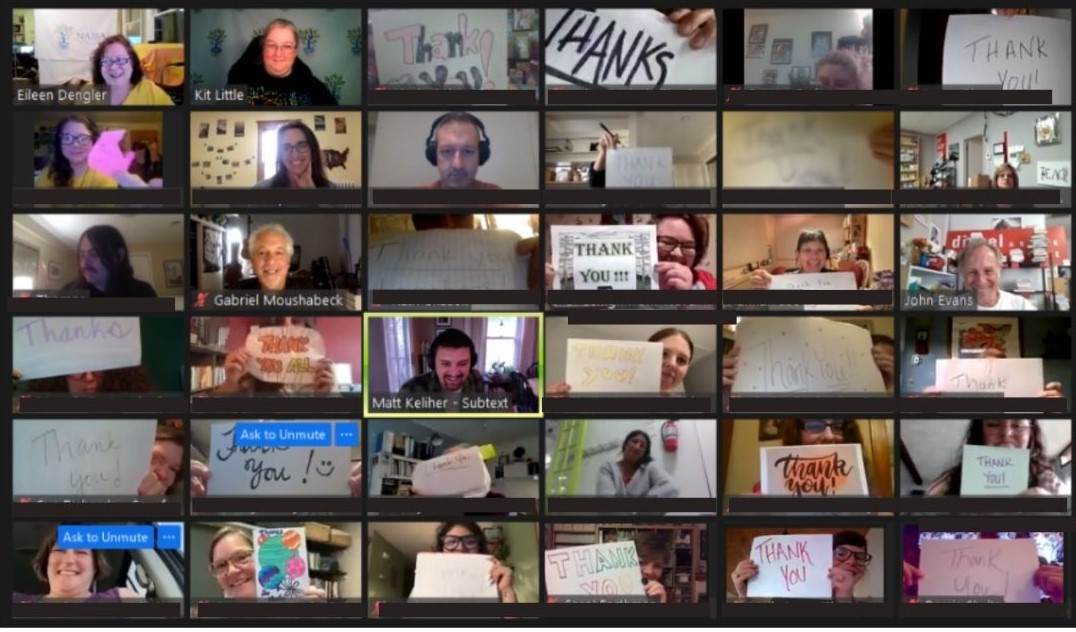 Leadership Mini-Courses in 2024
In partnership with Whole School Leadership, the Professional Booksellers School is offering a series of three Portal to Leadership courses. Each 3-week course delves into leadership principles to help bookstore owner & managers be better leaders, and learn to build trust and a sense of belonging among their staff and community. Each course is built around a book on leadership, and will feature discussion with the author and practice applying concepts in theory and practice. These mini-courses will be on Wednesdays from 3-4 pm ET/ 2-3 pm CT / 12-1 pm PT and will happen in January, May, and September.
---
Bookseller Spotlight
The PBS Finance class is a game-changer. Learning from and alongside industry colleagues, in a space that feels safe and supportive, is about as good as it gets. Be warned: this class is rigorous with high expectations and hours of homework. This is absolutely not a one-hour-a-week Zoom class to snooze through. However, if you're ready to learn from those who already know and do it, ready to apply that new learning back to your own bookstore, permanently change things up and move that bar forward, this is the class for you. For me, things will never be the same again."
Michelle Tuplin, Owner, Serendipity Books