Bookstore Finances
The next course will begin in March 2024 and run through until July 2024. It meets on Mondays at 5 pm ET / 4 pm CT / 3 pm MT / 2 pm PT

An Independent Study course will be available soon for self-guided learning.
Bookstore Finances is designed to educate on the day to day and long term finance-related needs of an independent bookstore, considering both high level financial topics such as taxes and accounting and deep dives into financial reporting and strategy. A mix of webinars, handouts, and assignments will be used to guide the student towards creating financial systems and strategies for real-time applications. This course is geared towards store owners and/or managers who handle finances on a day to day basis and is for educational purposes only, meaning no certification is earned for this course.

Space in this non-certification course is limited to 20 students. Only one person at a time per store may apply to attend.
---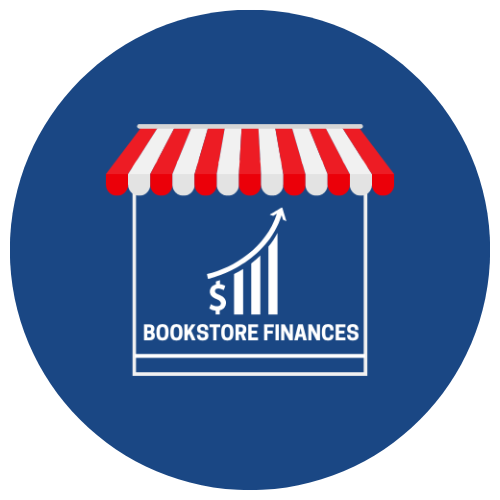 ---
2023 Instructors
Core Faculty:
Dean Candice Huber, Owner, Tubby & Coo's, New Orleans, LA

Instructor Christina Ciampa, All She Wrote Books, Somerville, MA

Instructor Melissa DeMotte, Owner, Well Read Moose, Coeur d'Alene, ID

Instructor Jill Hendrix, Owner, Fiction Addiction, Greenville, SC

Instructor Steve Iwanski, Owner, Charter Books, Newport, RI

Instructor Michael Joachim, Balin Books, Nashua, NH

Instructor Clark Mason, CFO, Vroman's Bookstore & Book Soup, Pasadena, CA

Instructor Carol Price, Owner/Buyer, Book People of Moscow, Moscow, ID
Guest Instructors:
Lane Jacobson, Paulina Springs Books, Sisters, OR

Molly Olivo, Child's Play, Washington, DC

Cyanne Stonesmith, Trident Booksellers and Cafe, Boulder, CO

Anna Thorn, The Potter's House, Washington, DC

Nathan Halter, Batch for Books

PK Sindwani, Chief Financial Officer at ABA, ABACUS representative
Membership
Being an active member of the bookselling industry is a critical step in growing a bookstore and shows commitment to your chosen profession. Stores with students in all Professional Booksellers School courses are required to be current members of their regional trade association and/or the American Booksellers Association. Students must also be enrolled in PBS, which is free.
Course Components & Cost
This course consists of 15 live online classes via Zoom and discussions, chat, and office hours via Discord. Homework is assigned for each class and will be reviewed by an instructor and feedback given, although there are no grades for this course. Students are expected to attend the live classes and complete all homework assignments to get the most out of this course.
The course is $400, with discounts available for members of NAIBA, CALIBA, and MPIBA. Some regional trade associations refund the full registration cost for students who successfully complete the course and are certified.
Course Objectives

This course will provide a thorough overview of financial systems, reports, and strategies for an independent bookstore. At the end of this course, students will have the skills and tools to:

Understand, review, and analyze Profit & Loss, Cash Flow, and Balance Sheet reports

Establish a working Chart of Accounts

Gain a better understanding of ABACUS & fill out the full survey

Establish an operational expense and payroll budget

Monitor & analyze cash flow

Create a year over year tracking & planning system for events, promos, and publisher co-op

Create a calendar of tax filings

Create systems for handling daily store finance issues such as cash handling, store credit cards, and fraud/loss prevention

Develop an efficient financial rhythm, including planning and optimizing taxes

Create an ongoing financial dashboard
Major Project Deliverables
By the end of this course, students will have completed projects that help them create:
A regular system for reviewing and analyzing Profit & Loss and Cash Flow

A working Chart of Accounts in alignment with ABACUS

A system for compiling reports and data needed to complete the ABACUS survey

A year over year financial tracking & planning system for events, promos, and publisher co-op

Operational expenses and payroll budgets

An ongoing financial dashboard
Classes
Class 1: How to Succeed in this Course
Class 2: Accounting Basics
Class 3: Daily Store Finance
Class 4: Bookkeeping for Booksellers

Class 5: Balance Sheet Deep Dive
Class 6: Profit & Loss Deep Dive
Class 7: Cash Flow Deep Dive
Class 8: Working with ABACUS
Class 9: Staff Financial Management
Class 10: Debt & Tax Management

Class 11: Vendor Financial Management

Class 12: Event, Promo, & Co-Op Management

Class 13: Creating a Budget
Class 14: Analyzing Your Budget

Class 15: Creating Your Ongoing Financial Dashboard
Learning Outcomes
As a result of this course, you will have the knowledge to:
Feel more secure in your ability to run and grow your business

Review and analyze your store's key financial reports on a regular basis.

Make informed financial decisions based on real-time financial data.

Gather the data needed for grants and bank loans.

Manage your business debt more efficiently.

Work more effectively with your bookkeeper and/or accountant to ensure the financial health of your business.

Implement best practices and systems that make filling out the ABACUS survey easier.